Meet the Team
We are a team of dedicated professionals, ready to do what ever it takes to make your business grow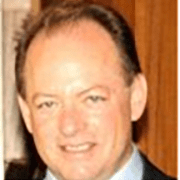 Mike Kritzman
Founder & Chairman
Mike founded SkillNet and serves as the Chairman.
Mike held management positions at Oracle, Ernst and Young, Vitria, and Tenfold and witnessed first hand the struggle good managers had to develop their people. Mike took what was wrong or missing to give SkillNet a fresh new approach. Prior to SkillNet, Mike founded a compliance SaaS business called Compliance11 that was acquired by Charles Schwab. Mike graduated from Indiana University with BS in Marketing and Mechanical Engineering from Purdue.
SkillNet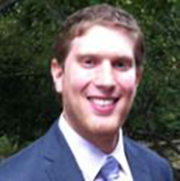 Matt Hochstein
Professional Services
Matt is a Vice President with SkillNet overseeing Client Services.
Matt joined in 2010 with a new teaching degree that he puts to work every day. Matt handles pilots, training, and support. He interacts with prospects before, during and after the sale. He frequently speaks with the voice of our customers to guide product development. Matt graduated Phi Beta Kappa from Grinnell College with a Bachelor of Arts degree in Psychology.
SkillNet
Mimi Li
Marketing
Mimi sells for SkillNet
Mimi is a creative and thoughtful problem solver who enjoys working with customers and partners to understand their needs and recommend solutions. She is a great listener and asks questions to position the best SkillNet solution. Mimi helps clients and partners use data to measure and develop staff. Mimi holds an MBA from Cornell University and a BA from Washington University in St. Louis.
SkillNet
Will Wong
Strategic Projects
Will runs strategic projects for SkillNet
As our Strategic Project leader, Will continues his career of technology innovation. Before SkillNet, Will tested next generation educational solutions for DeVry University and Kaplan Higher Education. He also served as CIO for the Merchandise Mart. Will started his engineering and technology career with Price Waterhouse and AT Kearney. Will graduated from SUNY Stony Brook with a B.S Electrical Engineering and an MBA from Indiana University.
SkillNet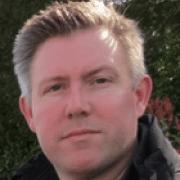 Mark Ruesink
CTO & Advisory Board
Mark serves on our advisory board..
A visionary who is able to transform concepts and ideas into working solutions. Mark co-founded Compliance11 as CTO with Mike, and was CTO at Praedea and ObjectStar. Mark has deep technical leadership experiences with enterprise software firms such as Vitria, Tibco, and Savvion. Mark is also Director of Systems Engineering at Pivotal Software. He earned an M.S. in Physics from the University of Illinois working at Fermi Lab and the National Center for Supercomputing Applications
SkillNet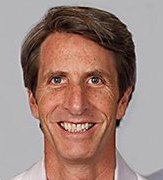 Eric Langshur
Advisory Board
Eric, co-founder of Abundant Venture Partners, is a successful serial entrepreneur and private equity investor. Eric is also the founder of CarePages, Inc. which he built to become the world's largest healthcare social networking website. Following the sale of CarePages, Eric founded Rise Health, a venture backed healthcare digital technology company.
Eric has a long history of digital experience and helped launch Cardinal Path, a leading web analytics firm. Previously, Eric was President of Bombardier Aerospace, CAS, President of United Technologies ONSI Corp, the world's largest producer of commercial fuel cells.
SkillNet
Kathryn Hayley
Advisor
Kathryn is a Chief Executive Officer / Group President experienced in leading strategy and execution to build competitive and profitable global enterprises. She is currently an EVP for UnitedHealth Care. In prior roles, she was the CEO for Americas consulting and served on the Executive Committee at AON Hewitt. She held several leadership roles at Deloitte Consulting and served on the board of directors for Deloitte & Touche LLP.
SkillNet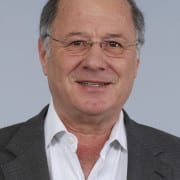 Ed Trolley
Advisory Board
Ed is widely recognized for starting the training outsourcing industry while at DuPont in 1993 and has orchestrated more comprehensive training outsourcing relationships than anyone on the planet.
Ed co-authored the book, Running Training Like A Business. He's a contributing author to two ASTD published books, Building Learning Capability Through Outsourcing and Lies About Learning. He's currently an executive with NIIT in their training outsourcing business.
SkillNet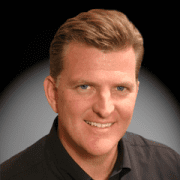 Ken Powell
Advisory Board
Ken is a proven technology executive who brings a wealth of expertise in enterprise sales, partner and customer acquisition, business development, corporate strategy, and global operations.
Ken held executive leadership positions at Oracle, SAP, McAfee, and Apple and was CEO for two venture-backed SaaS companies. Ken has consistently built and managed high performing organizations. Ken attended Boston University and graduated with a degree in Mechanical Engineering.
SkillNet
Nik Rokop
Advisory Board
Nik is an entrepreneurial visionary. He's currently guiding young businesses as the Managing Director at Knapp Entrepreneurship Center at the Illinois Institute of Technology. Nik has founded private companies and two non-profit entities. Nik uniquely combines business and technical knowledge with the experience in owning and operating companies to create successful businesses.
SkillNet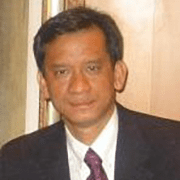 Andy Bui
Advisory Board
Andy co-founded SkillNet and shares ideas for our software development.
Andy is a serial entrepreneur and technology expert with deep experiences and knowledge in software development methodologies and offshore development projects. Andy founded and managed three international software development companies. Andy holds a Bachelor of Science degree in Electrical Engineering and Computer Science from University of Illinois Chicago and a Master of Science degree in Software Engineering from DePaul University.
SkillNet