Meet our Team
We are a team of dedicated professionals with strong experience in helping clients optimize human capital.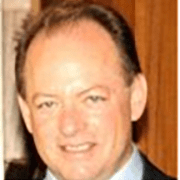 Mike Kritzman
Founder & CEO
Mike is SkillNet's founder and CEO.
Mike guides vision and direction based on insights from his leadership roles at Oracle, Ernst and Young, and others where companies lacked effective tools to bring out the best in their people. SkillNet collects skill data to help managers coach and develop staff.
Before SkillNet, Mike founded and venture funded Compliance11, which was acquired by Charles Schwab. Mike graduated from Indiana University with BS in Marketing and Mechanical Engineering from Purdue.
SkillNet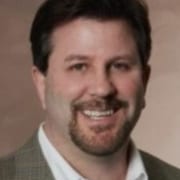 Steve Potts
Sales
Steve leads our sales efforts
Steve is a consultative sales expert with strong knowledge of skill-based training and coaching. He leads our efforts to develop relationships with key clients and partners.
Prior to SkillNet, Steve founded ForceLogix, the first cloud-based sales coaching application on the Salesforce.com platform, which was acquired by CallidusCloud. Steve worked for Mike at Oracle. Steve has a Marketing BS from U of Texas.
SkillNet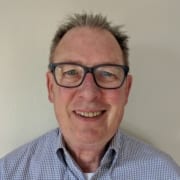 Harvey Weaver
Alliances
Harvey leads our Alliance program
Harvey has been developing and managing partnering relationships throughout his career. Prior to SkillNet, Harvey developed & built global alliances teams generating $1.5B in revenues and $525M in margins.
Harvey also co-founded, built and sold a management consulting firm delivering technology migrations for large corporations. Harvey has a Math BA degree from University of Iowa.
SkillNet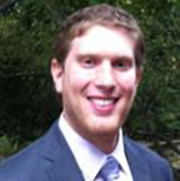 Matt Hochstein
Product & Services
Matt is a SkillNet expert and oversees our professional services.
Matt joined in 2010 with a new teaching degree that he puts to work every day. Matt handles pilots, training, and support. He interacts with prospects before, during and after the sale. He frequently speaks with the voice of our customers to guide product development. Matt graduated Phi Beta Kappa from Grinnell College with a Bachelor of Arts degree in Psychology.
SkillNet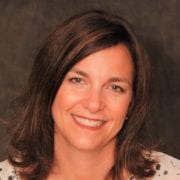 Jackie Arnold
People & Culture
Jackie is an Adler trained coach and a seasoned HR Leader and Consultant. She works with clients to understand their big picture goals and co-creates solutions with the end in mind.
Jackie brings culture tools including assessments, workshops, learning labs, and coaching – for executives, leaders, professionals, and teams. She guides clients through practical steps to ensure a smooth and effective implementations. Jackie has a degree in Sociology and is working towards the PCC (Professional Certified Coach) designation with the International Coaching Federation (ICF).
SkillNet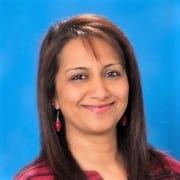 Charlotte Afonso
Leadership Development
Charlotte is an innovative and results-oriented senior level talent management leader, with 20+ years of global experience in Human Resources: talent management and development, succession planning, employee on-boarding and retention, stakeholder management, curriculum development, training and facilitation. Expertise in successfully consulting and designing the appropriate solutions to develop talent. Successful collaborator with a focus on achieving client satisfaction.
Master's Degree in Industrial Psychology and a Master's Degree in Human Resources. Certified Executive Coach.
SkillNet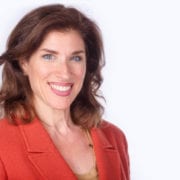 Tracy Kawa
Career Paths
Tracy is a career coach, speaker, and author. Creator of The Kawa Assessment, Tracy uses proven coaching techniques to map out and optimize career paths or grow your business. She illuminates career blind spots to overcome obstacles hindering professional growth.
Her book: 'The Seven Pillars of Reinvention: Finding Your Passion & Purpose' describes her model. She also consults on branding & content marketing; designing "Why" & selling stories. Creator of the Perfect Elevator Pitch workshop, Tracy helps professionals and firms differentiate themselves.
SkillNet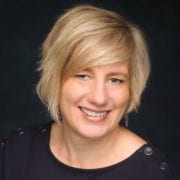 Sally Anlin
Technology & Leadership
Sally helps guide technology teams to stop reacting, start creating, and continually deliver results. Her experiences center around moving vision into reality.
She has 20 years experience providing management consulting around strategy development, process optimization, Agile PMO, energizing teams, defining competency frameworks, mentoring, business analysis, compliance and leadership. Sally is PMI and ScrumMaster certified.
SkillNet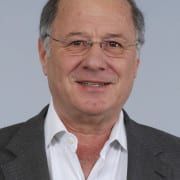 Ed Trolley
Advisory Board
Ed is widely recognized for starting the training outsourcing industry while at DuPont in 1993 and has orchestrated more comprehensive training outsourcing relationships than anyone on the planet.
Ed co-authored the book, Running Training Like A Business. He's a contributing author to two ASTD published books, Building Learning Capability Through Outsourcing and Lies About Learning. He's currently an executive with NIIT in their training outsourcing business.
SkillNet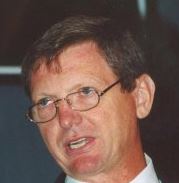 Bill Waas
Mentor Programs
Bill has extensive experience on mentoring projects from his work as Chairman at the IL Technology Foundation and teaching roles at Harvard and Northwestern.
Bill is passionate about helping people reach potential and has deep experience as a mentor and rolling out mentoring programs. Bill is a management consultant with extensive experience in information technology (IT).
SkillNet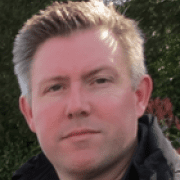 Mark Ruesink
Advisory Board
Mark co-founded SkillNet and serves as an advisor..
A visionary who is able to transform concepts and ideas into working solutions. Mark was also co-founder and CTO at Compliance11 with Mike. He was CTO at Praedea and ObjectStar. Mark has deep technical leadership experiences with enterprise software firms such as Vitria, Tibco, and Savvion. Mark is also Director of Systems Engineering at Pivotal Software. He earned an M.S. in Physics from the University of Illinois working at Fermi Lab and the National Center for Supercomputing Applications
SkillNet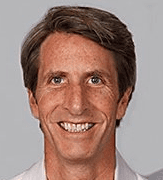 Eric Langshur
Advisory Board
Eric, co-founder of Avia Health Innovation and Abundant Venture Partners. He is a successful serial entrepreneur and private equity investor. Eric founded CarePages, which he built to become the world's largest healthcare social networking website.
Eric has a long history of digital experience and helped launch Cardinal Path, a leading web analytics firm. Previously, Eric was President of Bombardier Aerospace, CAS, President of United Technologies ONSI Corp, the world's largest producer of commercial fuel cells.
SkillNet