What is a skills assessment
A skills assessment is a survey or interview measuring skill and knowledge. We recommend a 1-5 Likert scale where 1 is emerging, and 5 is mastery. Skill assessment reports help leaders visualize who knows what and identifies gaps where training may be needed to maximize the growth and potential of the individual.
Why skill assessments matter
Skill Assessments are an ideal way to collect data to inform and guide training investments. Addressing skill gaps helps the organization but also energizes the staff who can better meet the demands of their work. Benefits include a more capable, energized and productive staff. Skill gaps found in many people may be hurting your organizational morale and performance.
How to do a skill assessment
There is a simple four-step process to running a successful skills assessment:
Inventory the skills to be measured – These can vary by role, and they're in your job descriptions. Ideally, you'd interview a few top performers to confirm that your list matches what they do for you.
Communicate your positive intentions – State your purpose to help staff build plans to close skill gaps. Encourage honest responses. Gain trust by assuring them that results are confidential and will be used to help them.
Collect the data – One on ones, spreadsheets, and survey tools can be used to collect the data from your team members. Make sure someone is available to answer questions that may arise.
Analyze the data – There is a great value to be leveraged from one-on-one coaching discussions based on the data. Looking at trends in departments and locations can help prioritize training investments, staff augmentation, and hiring plans.
If you'd like to learn more about skills assessments, please get our free ebook and reach out to our team. Our technology was purpose-built to automate the skill assessment process and includes valuable reports to analyze the data. We can also automate a learning path uniquely designed for each person based on the gaps found in their assessment.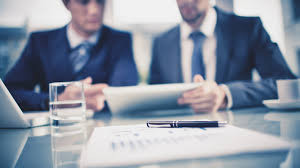 Performance feedback isn't done frequently because it's too painful and difficult.
Most companies use annual or semi-annual reviews because the thought of doing that kind of process more once a year is too much to consider. The current process is difficult for the reviewer, the subject, and those involved in doing 360 ratings. It's painful for everyone including HR.
We recommend monthly performance conversations about skills – both strengths and areas to improve. A frequent approach requires a transformation in terms of mindset and process. The best way to make move to frequent is by automating the assessment process and presenting results on demand through an online system.
SkillNet automates the competency model, rater feedback, and generates individual development plans. We're part of the growing movement supporting innovative businesses like GE, Dell, Adobe, Accenture and others who are replacing painful annual models with frequent skill based feedback.
You can do frequent feedback and keep your annual performance review but make that annual model the collection of frequent discussions. Everyone will win.
https://skillnet.net/wp-content/uploads/2015/10/perf-review-300x168-1.jpg
168
300
mkritzman
https://940.d93.myftpupload.com/wp-content/uploads/2019/03/skillnet-2-300x92.png
mkritzman
2015-10-26 03:11:15
2019-12-22 04:02:42
Frequent Skill Discussions
https://skillnet.net/wp-content/uploads/2015/01/performance-review.jpg.jpg
424
700
mkritzman
https://940.d93.myftpupload.com/wp-content/uploads/2019/03/skillnet-2-300x92.png
mkritzman
2015-01-29 18:43:05
2019-12-22 03:47:07
Frequent conversations about skills works well
When performance management reviews are brief annual events, they often do more damage than good. It's like a football coach reserving feedback until the season ends.
Employees at all levels benefit from frequent informal feedback and specific guidance to improve. Most employees seek continuous ways to develop knowledge and skills. Ignoring these needs can lead to problems, especially with high performers.
Employee engagement studies show the importance of frequent performance feedback but it's often manual and difficult on managers.
Managers need tools to facilitate informal and frequent discussions about strengths and weaknesses. They also need to track results. Spreadsheets and notes are not sustainable. SkillNet offers informal, skill based, performance review methods that is proven to improve performance.
https://940.d93.myftpupload.com/wp-content/uploads/2019/03/skillnet-2-300x92.png
0
0
mkritzman
https://940.d93.myftpupload.com/wp-content/uploads/2019/03/skillnet-2-300x92.png
mkritzman
2014-12-15 18:42:37
2017-12-06 21:42:24
Annual Performance Reviews Don't Work